Projects we do
RSJ has been developing custom software since 1985.
Many of our projects are mission critical to our customers.
Our expertise is bringing together heterogeneous systems (like POS systems and EFT, gamers with cloud storage, or scales with ERP systems and printers).
Some of our projects are build upon a open source foundation, that is extended to achieve the desired goals
Our skills include: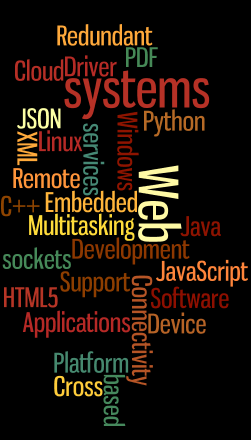 Cross Platform Software Development

Python
C/C++
Java
JavaScript

Windows
Linux
Embedded Systems
Cloud Integration
Web Applications

HTML5
XML/JSON
Web sockets

PDF
Connectivity
Cloud based services
Redundant systems
Multitasking
Device Driver
Electronic Fund Transfer
Automation
Barcodes
Remote Support
Look below for some of the projects we did in the past.
Contact us
Fill out this form if you want to talk with us about your next project.
Or contact us directly:
RSJ Software GmbH
Holzstrasse 4
82120 Germering
Germany

Phone: +49 89 89 41 42-0
Fax: +49 89 89 41 42-80
E-Mail: info@rsj.de